Insulate your Windows for Winter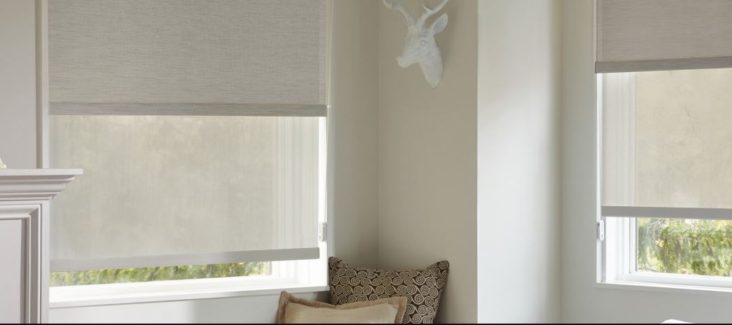 Luckily in Florida, we are not exposed to horrible winters. But temperatures can drop and cold can enter your home through several avenues. One area to pay close attention to are the windows and doors. These are especially weak intrusion points that are the most likely culprits when it comes to drafts. This is why it can help to insulate your windows in winter using caulk, weather stripping, draft stoppers, thermal curtains, or cellular windows shades in Coral Springs, FL.   
Why You Should Insulate Your Windows 
Old or new, good or poor, every window can benefit from a little extra protection in the winter. A little insulation can get you through the cold season and make your home more efficient. And it doesn't always require a lot of extra work. Most techniques are fairly straightforward.   
When You Should Insulate Your Windows 
Ideally, you should insulate your windows before the cold of winter sets in. That said, it can be hard to asses which windows need treatment when conditions inside are nearly equal to conditions outside. Luckily there is a simple way to test your windows for leaks. Close all exterior windows and doors. Run the exhaust fans throughout your home. Light an incense stick or candle and pass it around the edges of the windows. If the flame or smoke pulls towards you there is a leak that needs to be treated.   
Caulking 
If there are cracks around the window frame less than a quarter of an inch wide you can try to patch them with caulk. Use a water-based latex caulk that is paintable. Or you can use a silicone-based caulk to apply to metal or glass surfaces. This is an easy, inexpensive way to seal the windows.   
Weather Stripping 
The stationary parts of your windows can be filled with weather stripping. You simply unroll it and push it into place with your fingers. It is another simple, affordable way to add insulation to your windows.   
Draft Stoppers 
These are fabric insulators usually used to block gaps under doors. But they can also help block the gap between the bottom of the sash and window frame. This is not a permanent solution, but something you can do to get you through the season.   
Thermal Curtains 
These thicker window coverings are meant to provide extra insulation. You can tie them back during the day to allow sunlight and radiant heat into your home. Then draw them over the window at night to protect against unwanted cold. They trap the cooler air against the window instead of letting it leach into the room.   
Cellular Shades 
This is another window covering you can use to help insulate your windows in winter. These honeycomb shades have long, hollow tubes shaped into the fabric. The air pockets help maintain indoor temperatures.   
Looking to use drapes or windows shades in Coral Springs, FL to insulate your home this winter? Contact Open House Interiors at (954) 533-7445 to talk to one of our window treatment experts. Or stop by 4312 North Federal Hwy., Fort Lauderdale, FL  33308 today.  
Latest posts by John Back (see all)