Hi, and welcome to Open House Interiors! We're happy to present you with our huge selection of Hunter Douglas window treatments in Fort Lauderdale, FL. What kind of coverings are you looking for?
Click on our product categories below to find the right Fort Lauderdale window treatments for your home or place of business. The products are first presented below according to type and then according to the rooms in your home.
You can also call us at (954) 533-7445 to schedule a FREE CONSULTATION at your residence. Or visit our showroom in Fort Lauderdale to get a first-hand look at the best window coverings from Hunter Douglas.
Why Us?
We are committed to your complete satisfaction.
At Open House Interiors Inc you will find more than great window coverings. Whether you are shopping for a single window treatment, redecorating your entire house or seeking the solution to a complex design challenge, you'll find great people who have the knowledge and expertise to help you put it all together.
We proudly serve Fort Lauderdale, Oakland Park, Wilton Manors, Pompano Beach, Hillsboro Beach, Weston, Lighthouse Point, Hollywood, Coral Springs, Plantation, and surrounding areas. Since we're locally owned and operated, we take our long-term commitment to the community seriously, and we are proud of the professional products and services we provide.
We are here now – and we'll be here in the future when you need us again.
Call on us for your next design project!
Window Treatments Fort Lauderdale FL Sorted by Product Type
Drapes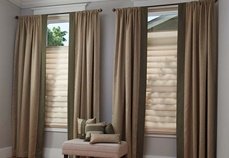 If you want to give your home a sophisticated appearance, our window treatments are for you. Just take a look at our array of window drapes.
Learn More  
Curtains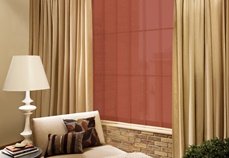 Choose from the finest selection of Hunter Douglas curtains. We help you find a style and aesthetic that perfectly matches the tone of your home!
Learn More 
Window Treatments Fort Lauderdale Sorted by Room