6 Good Reasons You Should Cover Your Windows with Shutters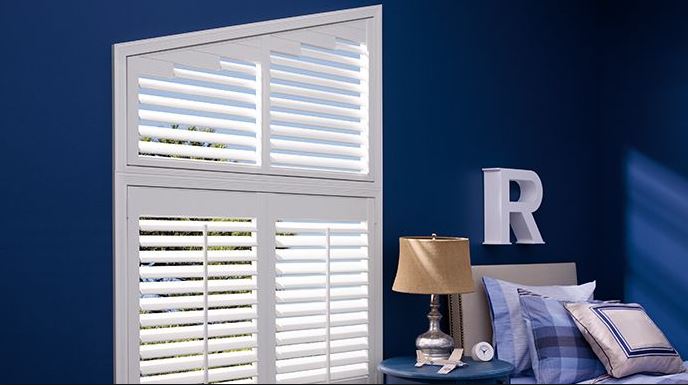 Are the windows in your home bare because you just don't know what to do with them? Are you looking for window treatments that control light and ventilation? Are you looking for options that provide privacy and security? Then adding windows shutters in Coral Springs, FL might be the solution you are looking for. Here are five reasons why you should give shutters a closer look:  
Design Appeal 
These rigid window coverings make an architectural statement inside your home. The classic design looks good. It compliments both the modern and traditional style depending on the material style of shutters you choose. They will give your home a crisp, high-end feel without having to do much else.   
Customization 
You can customize louvered shutters to suit almost any shape, size, and style of window. There are even options for arched and angled shutters to cover those tricky fan shape or sunburst transom windows in your home. Beyond that, you can choose vinyl, wood, or composite shutters so the material can have the kind of durability and flexibility you need. And you can get them in an array of colors to match the interior design of your home.   
Light Control 
Getting daylight is important in your home. Not only does it improve visibility without the need for natural light, but it can also benefit your mood and overall well-being. Having control over the light that enters your windows is important. While not as versatile as blinds and shades, you can still get sufficient light control when you choose to install interior shutters.   
Privacy and Security 
Window shutters are a great option if you are looking to upgrade the privacy in your home. Some designs even feature divisions so you can operate the top and bottom slats independently so you can have the top open for light and the bottom closed for privacy. This can also improve security, keeping would-be thieves and intruders from seeing if you have anything worth breaking in for.   
Energy Efficiency 
Shutters add an extra layer of protection to your home. Materials including wood, vinyl, and composite shutters all do a great job of blocking unwanted heat transfer either in or out of your home. This is good news for your energy bills.   
Easy Maintenance  
When it comes to maintenance, window shutters are fairly simple to take care of. Vinyl and wood coverings with protective UV finishes will not yellow, warp, or fade. They only need to dusted and occasionally washed with mild detergent, water, and a soft cloth.   
Find out More about Why Shutters are a Good Option for your Window Coverings 
For more information on the different types of windows shutters in Coral Springs, FL contact the experts at Open House Interiors. Our window treatment specialists can help you find the right window coverings for your needs, style, and budget. Call us today at (954) 533-7445 or stop by 4312 North Federal Hwy., Fort Lauderdale, FL  33308.  
Latest posts by John Back (see all)