Different Panel Styles on Interior Shutters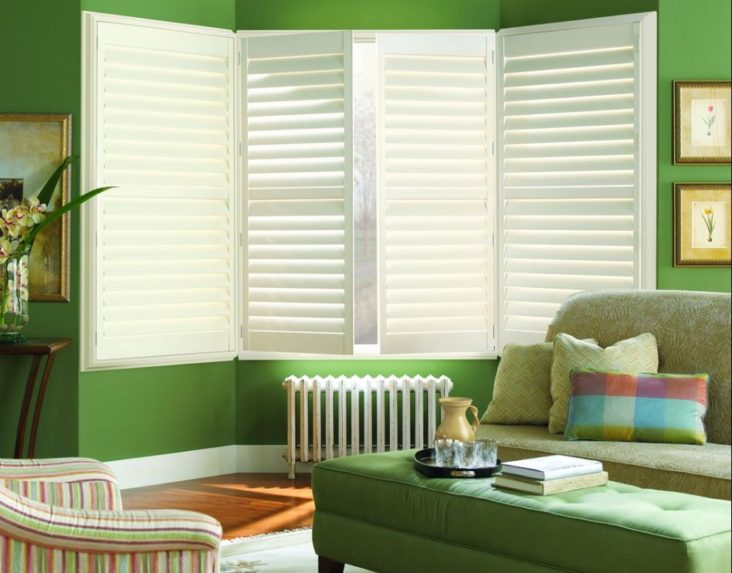 Having a hard time deciding between window blinds, shades and Shutters in Wilton Manners, FL? There are so many options, making a decision can feel intimidating, and a bit complicated. This is especially true when homeowners are deciding on more permanent installations like interior shutters. To help with the process, here is a brief description of the panel styles available with indoor shutters:  
Louvered Shutters 
These shutters feature a series of wooden slats that overlap inside the frame. Not only does this add detailed design, but can function to filter light in and out of the home. When deciding on louvered shutters homeowners also need to decide how wide they want the louvers to be. Typically louvered shutters are 1.25", but manufacturers now make them as wide as 4" to better suit the homeowners' needs.   
Raised Panel Shutters 
These shutters have a more box-like design where the inner panel of the shutter stands out from the rest of the frame. This is also a common design used in kitchen cabinets. Raised panel shutters do not have slats. They are solid wood, so there is no way to adjust them for light and privacy. They are either open or closed.   
Shaker Shutters 
Shaker shutters look very similar to raised panel shutters. This design has a flat body and instead of separate pieces to create the raised look, these panels use recessed indentations to create the look without having anything sticking out.   
Plantation Shutters 
Looking for some of that Southern charm? Plantation shutters offer wider louvers at fixed intervals so homeowners have more control over the light entering the home. While they can be used outside, many homeowners prefer plantation shutters inside the home as an elegant alternative to blinds.   
Board and Batten Shutters 
These shutters feature a series of boards linked together by crosspieces, or battens that extend over the top. They are a classic option homeowners can cut in a variety of shapes and sizes depending on how elaborate or simple they want the shutters to appear.   
Scandinavian Shutters 
These windows have a board and batten design, but with a serious of intricate and carefully crafted cutouts. Light can still filter through the panels while they are closed, which is great if homeowners use shutters for privacy.   
Cut-Out Shutters 
Similar to Scandinavian shutters, except these are solid panels with a small, solitary shape cutout.   
Hybrid Shutters 
Some homeowners choose the combine different panel styles featuring louvers on top and solid panels on the bottom. These combination designs are good for homeowners looking to add light while still retaining privacy.   
If you are interested in looking at different designs for interior shutters contact us at Open House Interiors. You can call (957) 771-1277 to set up a design appointment. Or if you want to do some window shopping first stop by 4312 North Federal Hwy., Fort Lauderdale, FL  33308 to check out our product offerings. We offer a large selection of top quality window blinds, shades, and shutters in Wilton Manners, FL.
Latest posts by John Back (see all)