Bring Hygge into Your home With Window Shutters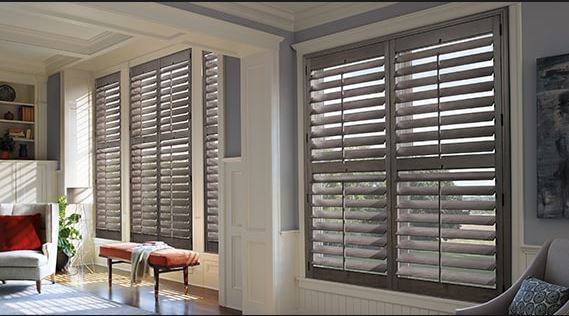 If you are at all interested in interior design you may have heard of hygge (pronounced hue-gah). It isn't a trend that will be going out any time soon. It is a broad, all-encompassing concept that includes how you live and decorate. There are lots of ways to incorporate it in your own home, from rugs to window shutters in Lighthouse Point, FL.   
What is Hygge?  
This is a Danish concept that has made its way across the Atlantic. It doesn't have a direct translation, but the closest we get is "coziness." It is about living simply, being comfortable, and just enjoying the space inside your home. Think about how you cozy up on long, dark winter nights or during stormy weather. It is taking pleasure in the coziness and intimacy.  It is the feeling generally brought on by a roaring fire, cup of tea, or fluffy slippers. But that isn't as common in Florida. Lucky there ways to still implement hygge without snowy weather. But how do you bring hygge into home décor? Here are some ideas:  
Avoid Clutter 
You can't hope to relax in a place overwhelmed by stuff. That is why simplifying is an important part of hygge. So before adding any cozy touches to your space, get rid of the extraneous items that aren't useful or don't bring you joy. Instead of mass-produced items stick with things that are meaningful to you and serve a purpose. Drapes and curtains can be bulky and cumbersome. Shutters are more streamlined and can serve the same purpose.   
Natural and Handcrafted Elements 
Hygge design often takes cues from nature. Greenery is a good addition. But don't worry if you can't seem to keep plants alive. Other natural elements might include wicker furniture, wood shutters, and wooly textures. Add natural textures like stone, leather, and reclaimed wood. Neutral colors is another way to encourage a more peaceful atmosphere.   
Flickering Fire 
Nothing makes a room feel warm and intimate like a fire in the hearth. But those aren't always commonplace in our area. If you don't have a fireplace you can create a similar feeling by arranging candles of different shapes and sizes on a low table.   
Soft Lighting 
Overhead lights are useful, but often too bright. To create a more homey feel consider installing dimmer switches. Or you can use smaller floor lamps and table lamps around the space. Twinkle lights or battery operated mini-lights are also popular for hygge. These can combine to create soft illumination that is comfortable and not overwhelming. You can also tilt slats on operable shutters to filter in just the right amount of sunlight.   
Keep it Comfortable 
You can use thick rugs and stacks of blankets and pillows to help keep the space comfortable. Make a hygge basket full of cozy blankets, pillows, or slippers for guests to use. Stack books you love in accessible spaces of the room. These work not only as décor, but conversation pieces. Another option is to try to better insulate your home with quality shutters. These simple and elegant installations can keep the heat out during the day so your home stays at a comfortable temperature.    
Looking at getting window shutters in Lighthouse Point, FL? Contact Open House Interiors. We offer a variety of top of the line products in all price ranges. And if hygge is what you are looking for, our shutters can fit seamlessly with that aesthetic. Call (954) 533-7445 or visit our showroom at 4312 North Federal Hwy., Fort Lauderdale, FL  33308. 
Latest posts by John Back (see all)