Tips to Make Windows More Secure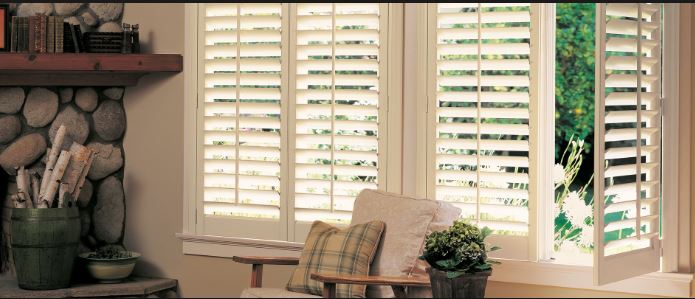 Most burglars enter through unlocked doors, but did you know 23% of burglars enter through first story windows? And with increased rates of robberies, it is more important than ever to fortify and secure your windows. After all, they are one of the weakest links in your home. From locking your windows to investing in window shutters in Pompano Beach, FL, here are a few tips you can follow to make your windows more secure:
Keep Windows Locked
One of the easiest things you can do to fortify your windows is make sure they are closed and locked. It may seem simple, but burglars often look for convenience. Open windows are an easy target where intruders can get in without making much noise or fuss. So make sure your windows are closed and locked before you leave the house or go to bed.
Augment Window Locks
Most windows have latches and locks designed to keep the window closed, but are not extremely secure. If the locks on your windows are a little flimsy there are other products you can buy products that will help improve security. Consider changing out the pre-installed locks with something more robust. There are also security latches or dowels you can use to reinforce your windows. The more locks you have, the harder it is to pry a window open.
Reinforce Window Glass
Burglars don't like making a lot of noise and want to avoid breaking glass where they can. But that doesn't mean they won't break glass if they think it is worth the risk. There are special films you can purchase for your windows to improve security, but these products don't protect as well as other options from the manufacturer. For the best protection you want to choose windows with reinforced window glass. Laminated glass is harder to break through and keeps it from breaking into large, dangerous shards. Impact resistant glass is nearly impossible to break through because it has a special layer that keeps most of the glass intact.
Install Motion Sensor Lights
Burglars also like to keep out of sight, hiding in the bushes and the shadows. Another deterrent is installing motion sensor flood lights by windows and doors. These will illuminate the outside of your home and set intruders on edge, hopefully scaring them away.
Install Window Shutters
Before breaking into a home most burglars want to get a peek inside to see if it is worth robbing. Investing in window shutters and using them to maintain privacy is a good way to discourage burglars. They will block the inside of your home and your belongings from view. They also will get in the way if an intruder tries to enter through the window.
Keeping your home secure should be a top priority, even when choosing window shutters in Pompano Beach, FL. For more tips on choosing the right window coverings talk with the experts at Open House Interiors. Set up an appointment by contacting us at (954) 533-7445. Or visit us at 4312 North Federal Hwy., Fort Lauderdale, FL 33308.
Latest posts by John Back (see all)