Safe Window Treatments for Kids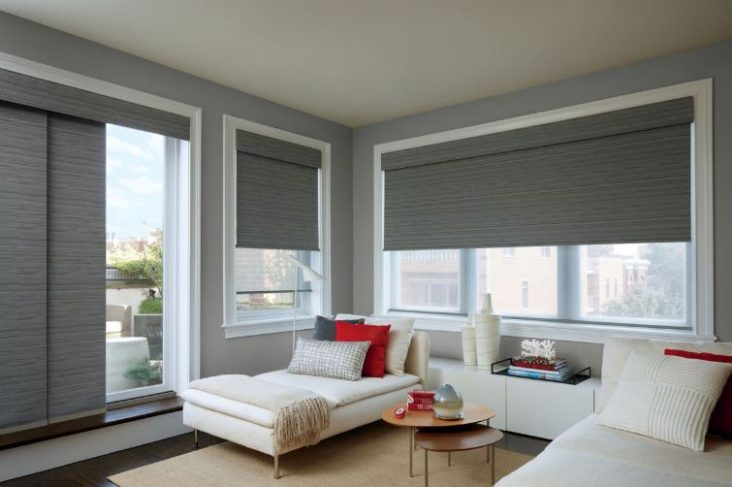 Window treatments may be stylish and functional, but the exposed cords on some window coverings are a potential strangulation hazard for infants and young children. If you have little ones in your home then you need to consider their safety when purchasing window blinds or window shades in Plantation, FL. There are several products you can choose from that will be a safer choice. Here are the common options to consider:
Honeycomb/Cellular Shades
These shades are made from multiple layers of fabric sewn together with hollow cell shapes that trap air to improve insulation. They are a great way to improve the energy efficiency of a window and provide privacy and light control. Many cellular window shades have internal cords that are inaccessible and a cordless lift. That means you can open and close them by simply pulling them up and down. These are a great option if you are looking to protect and safeguard your children.
Roman Shades
These shades come in a variety of colors, textures, and patterns. They appear smooth when closed, but stack up evenly into clean pleats when open. Roman shades do not have visible cords on the front but do have cords on the back of the shades. But the cords are tightly secured and cannot be pulled into a loop. This makes them safer for children.
Roller Shades
They may seem basic, but these shades are tried and true. These don't use cords, but rather a spring-tension roller to open and close, making them one of the most kid-smart window coverings on the market. Today they come in a wide range of light filtering fabrics. You are sure to find something to fit your style and budget.
Vertical Blinds
As the name suggests, these window treatments feature slats that run vertically to cover windows and sliding doors. Some have beaded chain loops or a continuous cord loop that would be dangerous for children. But other styles simply have a tilt wand adults can use to adjust the slats and slide them open and closed. These cordless options are safer for children.
Plantation Shutters
If you want safe, long-lasting window coverings then shutters might be exactly what you need. These permanent window installations are made from hard, durable material. They offer light and ventilation control along with insulation. They require little to no maintenance and add a classic aesthetic most other window coverings can't compete with. And they do not have cords.
Drapes
Drapes are fabric window coverings installed on a rod or track above windows. They come in a wide range of fabrics and thicknesses depending on your needs. They do not have cords and are another window covering that is fairly safe for children. To make these window treatments even safer you should install curtain rods directly into the studs so kids cannot pull them down.
If you are looking for safe window shades in Plantation, FL contact Open House Interiors. We can walk you through the different window treatments that are safest for your children and help you find solutions for the windows in your home. To see some of our products stop by 4312 North Federal Hwy., Fort Lauderdale, FL 33308. Or call (954) 533-7445 to schedule a consultation.
Latest posts by John Back (see all)