10 Reasons You Need New Windows Shutters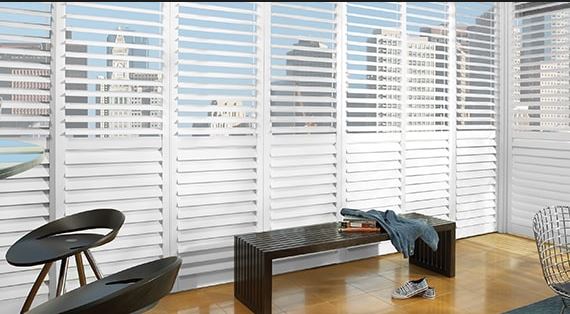 Window shutters are the ultimate multitasking window treatments. Here are just a few reasons to consider windows shutters in Hillsboro Beach, FL:  
Aesthetics
The number one reasons homeowners choose window shutters is because they are attractive and complement any home style. Window shutters can be modern, traditional, or transitional. They come in a variety of colors, styles, materials, and mounting options.   
Versatility
You can get shutters for standard size windows or get them large enough to cover sliding or French doors. Custom shutters even come in different shapes so you can cover arched, angled, or even hexagonal windows. You are sure to find something to match the design and style of your home.   
Durability
Window shutters are made from long-lasting materials that can hold up, even with day to day use. Most homeowners like the traditional look of wood shutters, but now manufacturers offer composite materials that look like wood but are impervious to moisture damage.   
Light Control
With tillable slats, you can control the amount of light entering your home. Keep them completely shut to block out early morning light, or tilt them up to allow in some light but keep out glare. Or fold shutters completely out of the way for a full dose of natural light and an expansive view.   
Privacy
As with light control, you can also choose your level of privacy. Even with the shutters open enough for light, you can still maintain privacy in your home. You can even divide your panels into sections so you can open the top for light and close the bottom for privacy. These can be a great option to use in bedrooms and bathrooms.   
Ventilation
The same can be said for ventilation. You can open the windows for ventilation, but keep the shutters tilted to still maintain maximum privacy. You can do something similar with blinds, but they often rattle or blow with the wind. Built-in shutters will stay put.   
UV Protection
Shutters can also help preserve the life of your carpets and furniture by protecting household items against the harmful UV rays of the sun. No more fading and degrading fabrics.   
Energy Savings 
These installations are excellent insulators, providing an extra layer of protection between your windows and the inside of your home. They can stop heat transfer, keeping the temperatures comfortable without taxing your HVAC system. They also help block out noise.   
Safety
Shutters do not have dangling chords making them safer for children and pets. They are also more durable than other window treatments, and easy to clean with a vacuum or damp cloth.   
Resale Value
Window shutters are like cabinetry. They are permanent installations. Be because they are such a popular design item they can really help boost the value of your home when done right.   
If you are looking at getting windows shutters in Hillsboro Beach, FL contact Open House Interiors. We can sit down for a consultation and help you choose the right products for your home and budget. Call us today at (954) 533-7445 or visit 4312 North Federal Hwy., Fort Lauderdale, FL  33308.   
Latest posts by John Back (see all)