Pros and Cons of Plantation Window Shutters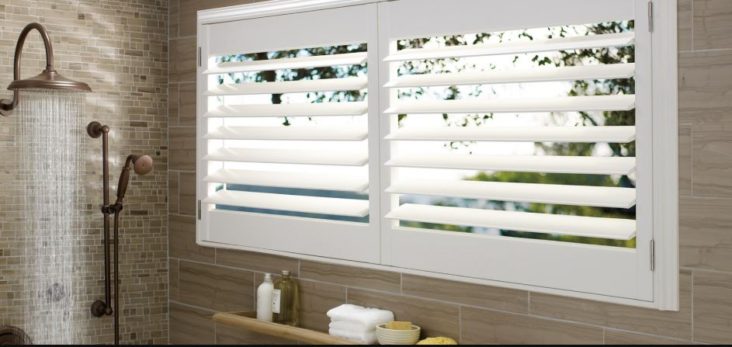 If you are looking for a combination of traditional interior design and functional window coverings, you don't need to look any further than plantation window shutters in Weston, FL.  The plantation shutter has been around for a long time and is one of the most proven window coverings on the market. They give you privacy, protection, and amazing aesthetics.   
What are Plantation Window Shutters?  
Plantation shutters have been a standard for so long they are often the shutters people imagine when they think of interior shutters. These window coverings feature rows of horizontal slats inside a frame with a vertical bar that allows you to tilt slats up and down. The frames hinge to either side of the windows too so you can open them fully.   
Benefits of Plantation Shutters 
Here are a few of the advantages you can expect from plantation shutters:   
Design 
Plantation shutters have an aesthetic unmatched by most other window coverings. These are traditional, timeless, and elegant. And because these window coverings will never go out of style you are sure to enjoy them for years to come.   
Insulation
Curtains can set the tone for a room, but plantation shutters can provide an extra layer of insulation. And even though modern windows are more energy efficient, having extra insulation is always beneficial. These window coverings can also help to block out unwanted noise.   
Light Control
Plantation shutters give you light control. You can tilt the blinds up and down to get the right amount of natural light and privacy.   
Home Value
When it comes to window coverings, plantation shutters are one of the few installations that can actually increase the value of your home. They are a good investment if you are looking to sell your home and can get you a decent return on your investment.   
Durability
There are no cords or fabric that can care, stain, tangle, or snag. When you decide to get plantation shutters you are investing in a window covering that is built to last you decades.   
Disadvantages of Plantation Shutters 
There are a few setbacks that come with plantation shutters including:   
Cost
Compared to other window coverings plantation shutters tend to be more expensive. And the cost only goes up with size and special materials.   
Clearance
With plantation shutters, you need to consider the clearance for the outswing. If you ever want to pull your shutters out of the way to fully open the window you need to make sure no furniture or obstructions block them.   
Lead Times
If you are in a hurry to get your window coverings, these are not the right products for you. Plantation shutters should be measured to fit the custom size and shape of your windows.   
As with all window coverings, the good comes with the bad. While window shutters in Weston, FL are a good option for some, they are not perfect for everyone. To find out more about these products contact Open House Interiors at (954) 533-7445 or visit us at  4312 North Federal Hwy., Fort Lauderdale, FL  33308.  
Latest posts by John Back (see all)