Best Window Treatments for Every Room in the House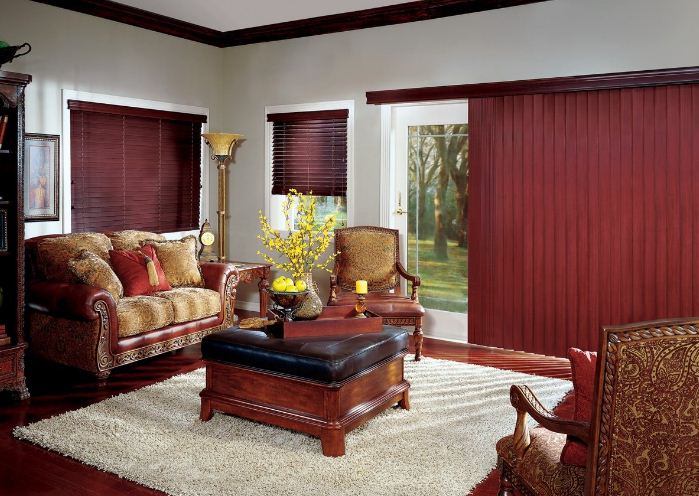 When it comes to home décor there are items we love to obsess about, and some we tend to gloss right over. Window treatments are one of the latter. They don't exactly draw much attention, but rather complement the rest of the room. The thing is, without window treatments, a room simply looks unfinished. And window blinds, shades, and shutters in Weston, FL can be just as stunning as other parts of the room. But you need to get the basics down. So here are some simple tips for finding the right window treatments for each room in the house.  
In the Living Room 
In terms of decorating, living rooms probably see the most turnover. The décor changes with the seasons, styles, and tastes of the homeowner. But that doesn't mean you want to swap out your window coverings every time you add a new rug or throw pillows. You want timeless window treatments that can go with most color palettes. Many homeowners choose to layer neutral shades beneath a bolder drape. This gives you the flexibility of design and function, while also giving you window dressings that can last all year long.   
In the Kitchen 
A lot of kitchens have small windows over the sink or a bank of windows around a breakfast nook. These are nice for watching the kids while eating or washing dishes but can make outfitting the window a little tricky. Many homeowners choose an inside mount roman shade to use in the kitchen. It is a classic that can bring a billowy elegance to the space. As you raise the shades the sag becomes more pronounced. It also lifts them up and out of the way so you don't have to worry about them getting as dirty. Another fun option is café shutters that allow light and visibility through the top, but help you maintain some privacy along the bottom.   
In the Bedroom 
When choosing window coverings in the bedroom you need to consider natural light and privacy. This is why the best option is usually an installation of a double rod with two different kinds of window treatments. A common option is to hang a sheer drape or window shade beneath a heavier blackout curtain. You can filter in natural light and still retain your privacy, or completely block the light so you can sleep in during the summer.   
In the Bathroom 
The bathroom can be tricky because of the need for privacy, but also the high levels of humidity. You don't want thick fabrics that will sponge up the excess moisture and then develop mildew. So you want window treatments that durable and mildew resistant. Vinyl blinds are a common choice in the bathroom because they are water resistant. Another option is honeycomb shades. These allow in natural light without compromising privacy. They also are soft and light so they will dry quickly if they get wet.   
Still not sure if you want window blinds, shades, or shutters in Weston, FL? Call (957) 771-1277 to set up an appointment with one of our consultants. At Open House Interiors we combine creativity with quality and attention to detail. To see our state of the art showroom visit us at 4312 North Federal Hwy., Fort Lauderdale, FL  33308.  
Latest posts by John Back (see all)